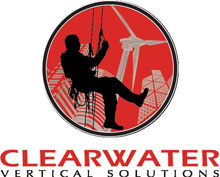 Safety Is
Job Number # 1
Clearwater Vertical Solutions is committed to providing a safe workplace for all personnel engaged in industrial work, whether rope access or ground work.
Rope Access Safety Program
Clearwater Vertical Solutions has an established Rope Access Safety Program to ensure that rope access activities are conducted in the safest manner possible.
Rope Access Certifications
All Clearwater Vertical Solutions rope access technicians are certified by the Society of Professional Rope Access Technicians (SPRAT)
OSHA Fall Protection Guidelines
Clearwater Vertical Solutions follows the established OSHA guidelines for the protection all employees engaged in work activities that exposes them to potential falls from elevations.
Rope Access Equipment
All rope access equipment used by Clearwater Vertical Solutions is certified for use in industrial rope access environments. All equipment is inspected prior to use at each job site.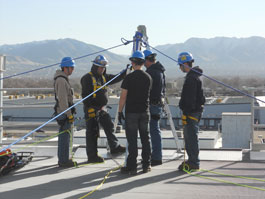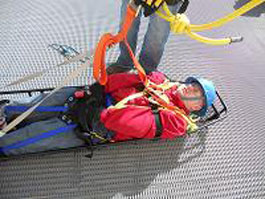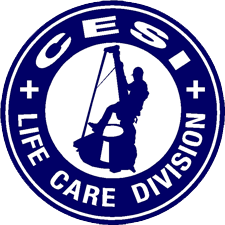 It is the mission of Clearwater Environmental Services Inc. to provide the most professional, comprehensive, and innovative Confined Space Rescue, Attendant, and compliance training services in the industry; Committed to Safety.