About Us
CESI Staff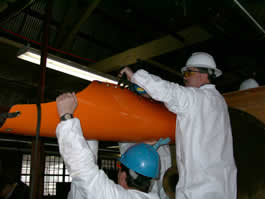 Our People Make All The Difference
CESI management and staff have established themselves as qualified and competent professionals throughout the environmental services industry since 1989. With over 50 years of accumulated hazardous waste handling and regulatory compliance experience, CESI renders a truly comprehensive environmental services package combining on site contracting with generator management and administrative services.
Our personnel have worked with some of Oregon's major industrial and high tech electronics firms, as well as with hundreds of commercial entities, engineering firms, government agencies, and private owners in Oregon, Washington, Idaho, California, and other western states.
CESI personnel have set industry standards for excellence, utilizing professional regulatory compliance specialists, environmental scientists, and experienced field technicians in the support of environmental labs, transporters, and disposal facilities.
An example of our ingenuity, CESI staff developed a decontamination checklist for use on each individual piece of equipment or tool. Protocols include a detailed list of all associated hazards to general decontamination procedures. Upon completion of the check list, a Tool Certification is issued that ensures the tool has met a minimum safety standard.
CESI's management and staff are fully committed to customer service, with an emphasis on compliance and economy. Whether handling waste containers for disposal or developing and conducting complex site clean-ups, CESI has the prerequisite experience, flexibility, and ability to provide sound and practical solutions for nearly any type of environmental need.